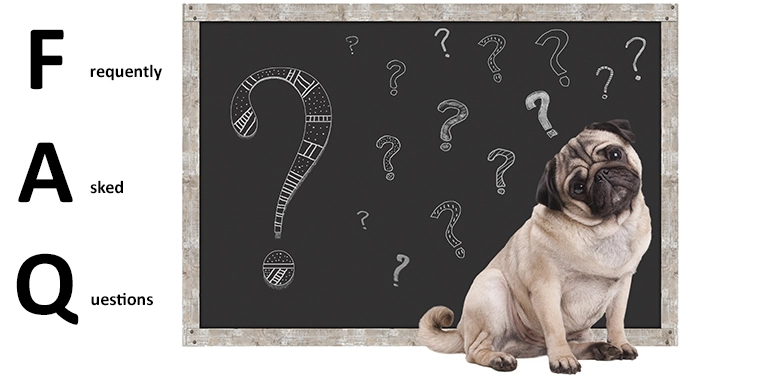 FAQ: Where Do Your Service Dogs Come From?
The service dogs we train come from many different places. Some come from shelters, and some are pets people had, but most service dogs we train come from working dog breeders.
Requirements For Getting A Service Dog
Training a working dog for high-level performance takes a lot of time and effort. Service dogs must be able to handle high levels of psychological stress and, for some tasks also, physical strain. Only dogs with the right genetics can truly succeed in this line of work. The dog must be suitable for the tasking. It is also unfair to a dog to expect service work when the animal is not cut out.
This limitation indicates nothing negative about dogs unfit for service dog work. They are usually wonderful pets. Service work is just not a good fit for many. Nobody is a good fit for everything.
In addition, specific tasks place further physical requirements on a service dog. For example, all mobility and stability service dogs must have healthy joints and no predispositions for hip or elbow dysplasia, Intervertebral disc disease (IVDD), Degenerative Myelopathy (DM), etc. High-strain activities like mobility and stability often also shorten the possible working life of a service dog. The dog's job will be to help a person with disabilities but we can't cause the dog to get injured or disabled by performing the work. The height and weight ranges of the person further narrow down breed and dog options in these cases.
Set Yourself Up For Success
A dog with the right genetics and training can often work for ten productive years before it needs to retire. Given the time, money, and effort it takes to prepare a service dog fully, you want to stack the deck in your favor. You want to get as many working years from your service dog as safely possible. Likely, you want a good return on your investment too.
Selecting the best dog for the job is the most crucial decision affecting washout risk, working life, and dog health. The second major factor is choosing the right kind of training that creates the required relationship between dog and handler.
Dogs from shelters often come with their own set of issues. Trying to resolve them before embarking on a service dog journey adds more washout risk, costs, time, and effort. We don't recommend that unless you can afford to end up with an additional pet and perform all of the training yourself. Of course, you can find those 'unicorn dogs' in shelters that are fantastic service dogs. We have two. But the chances your random rescue fits that bill are slim. It's a big gamble.
Dogs from pet dog breeders are also not a great choice. Their psychological makeup is often that of friendly, mild-tempered, cooperative, easy-to-train dogs. That makes for a great pet but not necessarily for a great service dog.
Lastly, are dogs supposedly bred for service work. What does it say about those breeding programs when they result in a 50%-60% washout rate? Dogs specifically bred for this work should not fail that frequently. It's basically a 50/50 gamble with a significant investment. Pretty much the same as going gambling in Las Vegas.
Conclusion
This is why we advocate letting us pick the breeder and puppy. The Total K9 Focus Puppy Guarantee reduces your washout risk exposure to the price of a new dog. We cover all re-training risks. We have a washout rate of below 10%. Why is that? Because of the dogs we select. Working line puppies are little menaces for the first 12 months of their life. But once their high drive is channeled into the work, they excel. Due to their harder temperament, they are far less likely to crack under the mental pressure of service work. And due to the working breeder's focus on health and longevity, a ten-year working period is far more realistic.
You can start with a free service dog consultation if you want to discuss more details.