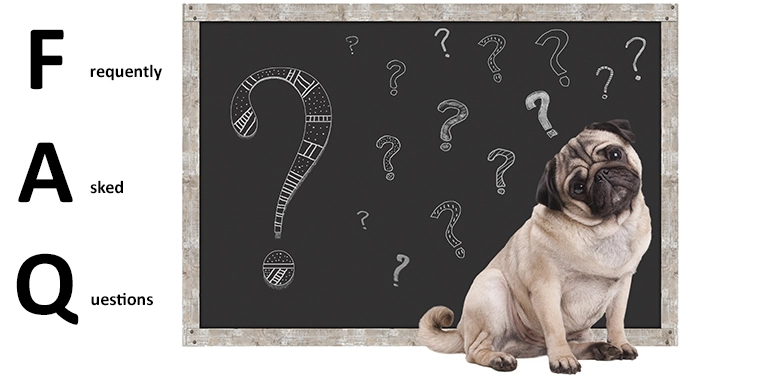 FAQ: Who Qualifies for a Service Dog from Your Company?
"Do I qualify for a service dog from your company?" is one of the common questions potential clients ask us. There are many dog training companies out there that will take money from anyone who walks through the door and is willing to pay. That is different with us. We have a reputation for highly reliable service dogs, long working years (for the dog), and a wash-out rate far under the 50% industry standard.
We are happy to help anyone who qualifies but we care about the longevity of our service dog teams and only accept clients who will actually benefit from a fully-trained, custom service dog.
Our Criteria
The person the dog is for must have at least one medical condition, formally diagnosed by a doctor, that qualifies as a disability under the law to qualify for a service dog from us. For example, if you sometimes feel down and a dog cheers you up, you don't have a disability. However, if you have been diagnosed with depression that prevents you from going about your life normally, you have a disability that qualifies. This is just one example.
We regularly train service dogs for cardiac (e.g. POTS, EDS, MCAS, etc.), psychiatric (e.g. PTSD, anxiety, etc), auditory (i.e. deafness, etc.), and mobility (e.g. wheelchairs, walking aids, etc.). We have trained other, more unusual tasks. Please always ask if you need something unique. We don't train guide dogs for blind people.
The person with the disabilities must be in a stable medical condition to qualify for a service dog from us. If you have not started medical treatment and reached a stable baseline we will not be able to help you. A service dog must be able to know what your normal is, so it can recognize when you deviate from it and provide assistance.
A dog must be able to help with your disabilities in some way to qualify for a service dog from us. If a dog would not have specific tasks that are essential to helping you get through the day, we won't take you on as a client. According to the Americans with Disabilities Act (ADA) a service dog is a dog that is trained for at least one task that directly mitigates your disability. If you are just looking to get your dog on an airplane or in stores and restaurants, please don't contact us.
You must either be able to take care of a dog's basic needs (i.e. food, water, exercise, grooming, veterinary checkups) yourself or have a support person who will be responsible to look after the dog's well-being to qualify for a service dog from us.
Dog Suitability
The dogs we train must be suitable to be service dogs in our assessment. As mentioned above, our service dogs work longer and are less likely to wash out for a reason. This is the case for all dogs we select and train from puppyhood. If you already have a dog, we are happy to schedule it for an evaluation week to test and determine suitability. We have different standards for what constitutes a good service dog than other companies. Many dogs from so-called service dog breeders are not necessarily suitable from our perspective. Please read our article "What Dog Breeds Make Good Service Dogs?" to understand what we are looking for.
Dog Evaluation
During a test week, we generally evaluate focus, commitment, recovery rate (after being startled), scent processing, visual processing, auditory processing, dog focus, people focus, environmental focus, search pattern, intelligence, and drive. If you want to use a dog you have, expect to start with an evaluation week, regardless of the dog's age. Evaluation weeks currently cost $750 and last from Monday through Friday.