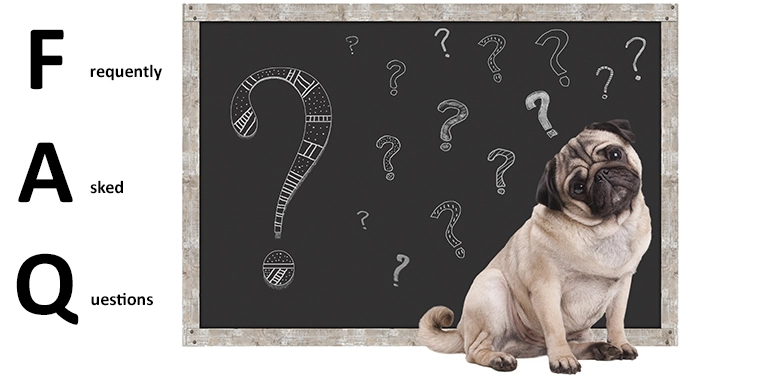 FAQ: Why Total K9 Focus Offers The Best Service Dog Training
Potential clients often wonder how our company stands out. That is a fair question. Here are some really good reasons why Total K9 Focus offers the best service dog training.
The Total K9 Focus Puppy Guarantee
Our puppy guarantee is unique in the service dog industry. The service dog industry has an average wash-out rate of over 50%; ours is much lower. If the dog were to wash out during training, we would have to start over. If you purchase a puppy directly from us, you are only responsible for the costs of a new dog. We will repeat the training free of charge and find the other pup a great pet home.
The timeline for delivery will extend, but there will be no additional training fees. You pay for a new dog and continue making payments as originally agreed upon, and we will prepare a replacement dog. We are not aware of any other service dog company offering this guarantee. If you purchase or provide the dog, this guarantee does not apply. This puppy guarantee is one of the reasons we offer the best service dog training.
Add-On Tasking
Service dogs trained by Total K9 Focus can grow with you. Should your tasking needs evolve during or after the initial training, we can always add more tasks later. Whenever additional needs arise, you contact us, and we discuss the additional task(s) as we did initially, give you a price, and move forward from there. On finished dogs, additional tasks can usually be added in between 1-3 months. There are also rarely wait times to get started. If other tasks are added while your dog is still in training, the overall duration may not change at all. The best service dog training should offer you options.
Flexible Payment Options
You can obviously make a full payment, but we offer several flexible options if you can't. First, we offer phase-based payments for which tasks are grouped into phases. You pay for each phase at phase start. The first phase usually includes the price for the dog and the public access foundation. Second, we offer monthly payment plans. Those start with a down payment followed by monthly installments over 12-24 months, depending on tasking. Monthly payments usually vary between $1,500 and $2,900, again, based on tasking and total costs of the program. The best service dog training should be affordable.
Disability Exposure Helps with the Best Service Dog Training
What many would view as a limitation, we use as a strength. Due to Sarah's disabilities, the service dogs we train are exposed to several disabilities during training. This also includes accompanying us to doctor and hospital visits and working alongside Sarah's personal service dogs. All of this increases our dog's reliability from the start. They get used to a variety of disabilities upfront. This is another reason our washout rate is lower. The best service dog training creates reliable dogs.
Custom-Trained Dogs Can Help Better
A dog trained for your specific needs will be more bonded to you and way better at its job than a program dog. Each task is fine-tuned to you and where it applies your bio-signals. Your dog begins to understand you as we move through the training process. Further, our program gives you more and more time with your dog as we progress. Regular home visits are built into the program and are essential to making you the best team possible. Home visits allow you to give us feedback on every aspect of your dog's behavior so we can fine-tune everything as we progress. The best service dog training puts you at the center.
Lower Washout Rate
Our washout rate is around 10% with the puppies we provide, while the industry average is 50%-60%. This reduces your risk and costs due to our puppy guarantee. This has a lot to do with the types of dogs we select. Because we have a working dog background, we can work with dogs bred for hunting or sport. This requires a higher level of training skill than with dogs usually bred for service dog work. But these dogs are mentally stronger. They can handle your disabilities better and are less rattled by fainting, seizures, passing out, etc. Once the high drive is channeled into the work, your dog thrives and will make you proud.
Lifetime Support
We provide lifetime support for the service dogs we train. Whenever you have a problem of any kind, you contact us and we will help you. This support does not cost extra and lasts for as long as your service dog lives. The best service dog training supports you all the way.
Shorter Wait Times with the Best Service Dog Training
Once we start working with you, we usually find a dog in between one week and three months and complete training in between 1 and 2 years, depending on the tasks you need. Your dog will spend approximately 2-3 months with you during the training duration. Home visits usually start after six months, are typically 2-3 weeks long, and occur every 2-3 months. We work with your schedule for these visits. This adds a bit to the training duration but has many benefits. If you are outside California, home visits are replaced with in-person visits. You can read more about how that works in our FAQ: Do You Train Out-of-State Dogs?